Welcome from Alexander Financial Services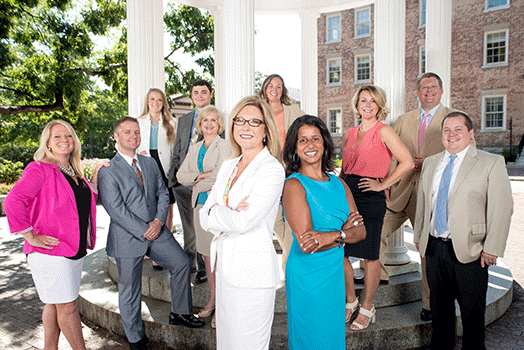 Alexander Financial Services specializes in holistic financial planning, helping clients accumulate assets with distribution in mind. To learn more about how we can help guide you down the path to achieving your financial goals, please click on the Background and Team tabs.
---
Delynn Alexander Featured on Northwestern Mutual's YouTube Channel
On October 20, Delynn Alexander was featured on Northwestern Mutual's YouTube Channel in a video titled, "Embrace Being a Woman in This Business." Delynn shared her thoughts on why women are well positioned for success in the financial services industry. Click the video below to learn more on how women can impact our business:
---
Delynn Alexander Featured on Reuters Money Facebook Live Video
On November 1, Delynn was featured on Reuters Money Facebook Live video in a Q&A segment titled, "How to Protect Your Paycheck." Delynn spoke about the importance of saving for retirement based on your personal goals. Freelancers and small business owners had the opportunity to ask Delynn questions about protecting their paycheck and how to work towards creating a successful retirement.
---
Delynn Alexander Featured in Triangle Business Journal's Women in Finance Table of Experts
From recruitment to managing work-life balance, navigating the rapid pace of change in today's financial and accounting markets is the shared mission of the Triangle's top female financial leaders.
For hundreds of individuals and companies, Delynn has helped guide their clients in making wise financial decisions  - utilizing their experience, skills, knowledge and individual perspective. Delynn sat down with Jason Christie, Market President and Publisher of Triangle Business Journal, and told him a bit more about how she does it - the struggles she faces, how she deals with those situations as well as how advances in technology have affected her role.
---
Delynn Alexander Featured on Time Warner Cable News - North Carolina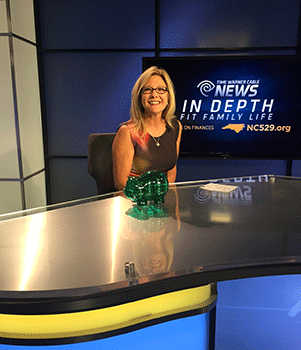 On May 11, 2016, Delynn Alexander was featured in a segment titled "Teaching Children about Finances" on Time Warner Cable – North Carolina. Delynn spoke about the importance of teaching children about finances early on. She provided examples of how to effectively teach children about money such as budgeting money in various ways: save, spend, donate, and invest. Delynn also stated that using chore charts and giving allowances are great ways to build good habits for budgeting money.
On
---
Delynn Alexander Featured in Triangle and Dallas Business Journals
Delynn Dolan Alexander, Field Director and Wealth Management Advisor based in Durham, NC, is the first woman at Northwestern Mutual to ever achieve the "$1 million/$1 million" distinction, with $1 million in both risk and investment production. Delynn Alexander, Reena Bland and the Alexander Financial Services team worked hard to reach this exceptional milestone and stand as an example of a balanced, integrated practice dedeicated to developing tailored financial plans for both families and businesses that stand the test of time.
---
Holt Brothers Flag Football Tournament
On May 21, Delynn and her team participated in the Holt Brothers Flag Football Tournament. The Holt Brothers Foundation Supports KidsCan!, a program that provides educational and peer empathy programs for kids who have a parent with cancer. While participating in the games, the team had the chance to meet several NFL players including our own Carolina Panthers Wide Receiver, Jerricho Cotchery. Other special guests include Torry Holt's Superbowl teammates from the St. Louis Rams: Dre Bly, Tay Agnew, Tyoka Jackson, Dante Hall, Cliff Crosby and Lloyd Harrison.
---
Reena Bland represents Alexander Financial Services at NAIFA Congressional Conference
On May 23, Reena Bland, Alexander Financial Services Chief of Staff traveled to Washington, D.C. to represent our business at the 2016 National Association of Insurance and Financial Advisors (NAIFA) Congressional Conference. She, along with financial advisors from across the country, visited Capitol Hill to establish and cultivate relationships with lawmakers, share the expertise of NAIFA members, and educate them on the value of life insurance, annuities, retirement savings, and employee benefits for 75 million American families. Reena urged our state Senators and Representatives to create tax reform policy that encourages consumers to plan ahead, protect their families' financial security and adequately save for retirement.
---
Delynn Alexander featured in Northwestern MutualVoice on Forbes.com
Northwestern Mutual Wealth Management Advisor Delynn Alexander and Associate Financial Representative Reena Bland were recently featured in an article on Forbes.com's Northwestern MutualVoice, "For Work-Life Balance, Integration Is Essential." Balancing work and life priorities is a challenge for every busy executive, but some women are finding creative ways to make it work. Watch Delynn share her insights on work-life balance in this video.
Click 'Play' to watch the segment.
---
Our Commitment to Excellence
At Alexander Financial Services, we take our responsibility to our clients seriously, knowing that most people come to us with complex situations that can seem overwhelming. We take the time to establish a relationship with you, listing your goals and objectives, identifying your assets and liabilities, and comparing what you have to what you want, which enables us to provide you with risk protection and investment solutions you need to make the right choices.
For our team, that partnership is built on one core value: helping people. That's what we've been committed to for the past 25 years with Northwestern Mutual, and that's what our clients have come to expect.
Think of Alexander Financial Services as your partner – a partner who is with you every step of the way as you make the most important decisions of your life.
Delynn Alexander's mother, Elaine Dolan, CLU®, ChFC®, had also been a Northwestern Mutual Financial Representative since 1981. After 30 years of serving her clients, Elaine has retired and chosen to keep her business in the family - Delynn and her team are proud to continue providing the same great service and guidance to Elaine's clients as they move forward with their financial goals.
---
Improved Customer Service With Toll-Free Calling
We're pleased to announce we've added a new toll-free number, 866-457-7282 to provide improved customer service for our clients.
---
Recommended Articles
Economic and Market Commentary
Please click on the links below to read economic and market commentaries:
Long-Term Care Planning
Long-Term Care: Costs, Caregiving, And Choices
Preparing for the possibility that you might require care for an extended period of time as a result of a chronic illness, a disabling condition such as paralysis, or cognitive impairment (e.g. dementia). Read the article.
 
What is Long-Term Care and What Are Your Options?
Click here to learn more.
 
How Much Would a Future Long-Term Care Event Cost?
Use the LTC Cost Calculator to better understand the potential cost of a long-term care event and how it can vary by age, where the care takes place and the length of care.
 
---
Northwestern Mutual In The News:
For the most up-to-date news on the company, please visit our News Room.