Welcome from Alexander Financial Services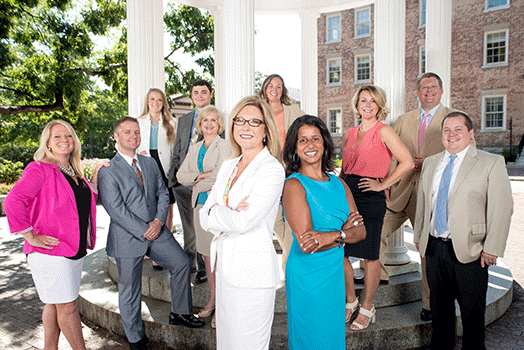 Alexander Financial Services specializes in holistic financial planning, helping clients accumulate assets with distribution in mind. To learn more about how we can help guide you down the path to achieving your financial goals, please click on the Background and Team tabs.
---
John Schlifske Talks Investment Strategy with FORTUNE
Our CEO John Schlifske recently sat down with Susie Gharib, host of FORTUNE's "On Leading" series. John discusses our company's long-term investment strategy, the importance of knowing what you're investing for, and current optimism for markets and the U.S. consumer.
---
Alexander Financial Services Speaks at Northwestern Mutual Annual Meeting
Delynn Alexander and Reena Bland presented to a group of Northwestern Mutual financial advisors on July 23, 2019 during the 139th Annual Meeting in Milwaukee, Wisconsin. Delynn and Reena discussed the importance of including annuities in a financial plan with financial advisors from across the country. The team shared their thoughts and insights on how to incorporate annuities into a financial plan at any stage of life.
---
Alexander Financial Services Attends Investments and Wealth Institute's 2019 Annual Conference Experience
Alexander Financial Services attended a four day conference to further their knowledge on investment management, wealth management, advanced business strategies, retirement management, institutional consulting and distribution excellence. The team had the opportunity to attend different educational sessions and network with other financial services professionals.
---
Delynn Alexander featured in The Simple Dollar
Delynn Alexander was featured in the September 6, 2018 article, "Key Conversations You Need to Have Before Retirement" where she discussed the importance of having open conversations with your spouse or partner about retirement plans to ensure that you're on the same page about goals and dreams. "Many couples assume they have a shared vision for retirement, or that the vision (even when it is shared) is realistic," says Delynn Alexander. Key things to discuss include identifying where you want to live (both the location and type of residence), determining whether you want to continue working in any capacity during retirement and identifying what your financial priorities will be. "In other words, are you spending all of your savings, or leaving a legacy for the kids or charity?"
---
Delynn Alexander featured in NBC News
Delynn Alexander was featured in the May 31, 2018 NBC News article "How to Stop Stressing Over Money so it Doesn't Hurt Your Health" where she shared her insights on creating a comprehensive financial plan that encompasses your income, savings, debt, expenses and spending priorities. Delynn suggested mapping out the best way to meet your goals and following the plan to decide your next financial move. "Think of a financial plan as something that's living, breathing, and changeable, depending on things like the status of your job and global economy. They need to have some flexibility around changing conditions, whether those changes are internal or external."
---
Delynn Alexander Featured in Triangle and Dallas Business Journals
Delynn Dolan Alexander, Field Director and Wealth Management Advisor based in Durham, NC, is the first woman at Northwestern Mutual to ever achieve the "$1 million/$1 million" distinction, with $1 million in both risk and investment production. Delynn Alexander, Reena Bland and the Alexander Financial Services team worked hard to reach this exceptional milestone and stand as an example of a balanced, integrated practice dedicated to developing tailored financial plans for both families and businesses that stand the test of time.
---
Our Commitment to Excellence
At Alexander Financial Services, we take our responsibility to our clients seriously, knowing that most people come to us with complex situations that can seem overwhelming. We take the time to establish a relationship with you, listing your goals and objectives, identifying your assets and liabilities, and comparing what you have to what you want, which enables us to provide you with risk protection and investment solutions you need to make the right choices.
For our team, that partnership is built on one core value: helping people. That's what we've been committed to for the past 25 years with Northwestern Mutual, and that's what our clients have come to expect.
Think of Alexander Financial Services as your partner – a partner who is with you every step of the way as you make the most important decisions of your life.
Delynn Alexander's mother, Elaine Dolan, CLU®, ChFC®, had also been a Northwestern Mutual Financial Representative since 1981. After 30 years of serving her clients, Elaine has retired and chosen to keep her business in the family - Delynn and her team are proud to continue providing the same great service and guidance to Elaine's clients as they move forward with their financial goals.
---
Recommended Articles
Economic and Market Commentary
Please click on the links below to read economic and market commentaries:
Long-Term Care Planning
Long-Term Care: Costs, Caregiving, And Choices
Preparing for the possibility that you might require care for an extended period of time as a result of a chronic illness, a disabling condition such as paralysis, or cognitive impairment (e.g. dementia). Read the article.

What is Long-Term Care and What Are Your Options?
Click here to learn more.

How Much Would a Future Long-Term Care Event Cost?
Use the LTC Cost Calculator to better understand the potential cost of a long-term care event and how it can vary by age, where the care takes place and the length of care.

---
Northwestern Mutual In The News:
For the most up-to-date news on the company, please visit our News Room.